200 Hour Immersion Yoga Teacher Training
Boquete, Panama
March 10th-23rd, 2019
July 14th - July 27th, 2019
Early Bird Price $1,750
Regular Price $1,999
*Accommodations options available at additional cost
Food not included in training
Join us on the journey within...
Join us to expand your knowledge & significance of the expansive world of yoga & the holistic approach of Ayurveda by joining our 200-hour immersion yoga teacher training in the picturesque calming tropical mountains of beautiful Boquete, Panama. During this journey, you will explore the wisdom and abundant compassion of Tantric philosophy to further illuminate the innate goodness and empower unconditional love for yourself and those around you.
Together we will tap into the energy of sacred sexuality by exploring Brahmacharya and expand the love, acceptance, and proper care of your physical body, your private temple, through the guidance of Ayurvedic practices. You will explore various types of meditation, physical alignment of postures, safe adjustment techniques, yoga anatomy, chakras, nadis, and much more. Most importantly, you will hold sacred space for each one of you as you journey through your personal transformation, united as one.
YiA YOGA Modern Tantric Philosophy
Every yoga school offers their own style of teaching ancient yoga philosophy. At YiA YOGA, we strive to empower you to create your own philosophy using motivational interviewing techniques verses trying to convince or convert you to believe in our philosophy. We believe in you and your ability to make the right choices for yourself, without judgement.
The true foundation of our teachings are based on values verses a specific religious or spiritual lineage. The heart of YiA YOGA is rooted in compassion, unconditional love, authenticity and surrendering to the Divine Flow of life.
With that being said, as the Lead Trainer of YiA YOGA, I have developed my own personal philosophy and belief system that I will share with you. You can take what you like and leave behind what does not resonate with you. In my present journey of seeking truth, & the reason I am exploring the Tantric philosophical path is because I see it to be an all encompassing path that is rooted in values I find of great importance, such as forgiveness, non-judgement & unconditional love. I also honor the belief that our body is our temple and a precious gift & that we must treat it as such and enjoy our gift to the fullest.
I believe we are all Gods & Goddesses and hold the essence of the Creator within us. Therefore, I desire to honor the journey of each and every being, on whatever path they may choose to bring them closer to their innate higher selves.
Below are the key points of my yoga philosophy...
*I use the words God & the Divine to describe my higher power, but please feel free to replace them with whatever word or name most resonates with you, or none at all...
The light of God resides within everyone & everything. We are not separate from God. We do not have to worship or do rituals to become pure, we are already pure in our innate nature. Non-duality. (*although we honor the rituals & devotion and believe they can be of great use)

We are all One and on one path. We have the same moral governing system. The path we all desire is to fully experience the greatest amount of love, joy and happiness for ourselves and those around us. We have been given our own journey to go on depending on the mind, body and spirit we were given, where we were born, the family we were born into, the traumas and joys we have experienced. We must honor our own path and the path of others. (*For me it is about walking the middle path, being able to see on both sides in all situations).

Our body is a piece of art, a temple, our gift from God that was perfectly designed by the Divine. We must honor our gift to the best of our knowledge and fill it with life and love.

We are our own best guru as only we know the truth of our heart and the thoughts in our mind. We must listen to our own truth and learn through our experiences.

We must take responsibility for our own actions and continue to expand our personal awareness through Svadhyaya to see past our own past programming, and to heal our pain bodies and samskaras. It is our work to do for the benefit of all sentient beings.

Purity lies within our mind, body and spirit. Be aware of your actions. Be aware of your words. Be aware of your thoughts. Shift and purify them to the best of your knowledge so you can feel the upmost degree of joy and happiness for yourself and those around you.

Behave in a way that makes you feel good about who you are as a person, at the same time honoring that taking a "dark" or yang path is also how we learn.

People will show you what you see in them. See the light in everything and everyone. Law of attraction. Like attracts like.

Sin is only a sin, if we ourselves think it is a sin. Sin is going against our higher self or the voice of God within us.

We honor Mother Nature and all the blessings She provides for us.

We strive to surrender to what is.

We strive to live in the present moment. What has happened before and what will happen after doesn't matter. What matters is what we are experiencing now and making the best decisions possible to experience life to the fullest.

We must protect the mind, body and spirit. Be aware of what you watch, what you read, what you give your energy to.

All things exist as inseparable and contradictory opposites. Light and Dark. Male and Female. Yin and Yang. Its a beautiful balance.

The only thing that is constant is change. Anicca...Anicca...Anicca...

We encourage & support seekers on all spiritual & non-spiritual paths.

We believe we are all created equal in the eyes of the Divine.

We believe in innate goodness of all beings.

We honor the value of celibacy and of sacred sexual union and believe both of these paths can be used to raise our spiritual enlightenment. This can be done in any combination of genders.

Defining ahimsa and how that effects your eating behavior is up to each individual. We do not have judgements or strong beliefs about vegetarianism or veganism.

We love and accept you for you. For all your light. For all your darkness. For your past, your present and your future. Come to us AS YOU ARE and our arms are wide open to receive you with unconditional love.
Birds of a feather, flock together...
Our Teaching Style inspired by nature...
Have you ever wondered why birds fly in V-formations? At YiA YOGA, we have embraced this beautiful example of revolving leadership and have used it as inspiration for our teaching style.
Vision
One of the reasons birds fly in V-formation is because it allows each bird in the flock an unobstructed field of vision allowing the flock members to fully see one another and communicate while in flight. As we journey together in our transformation, we will hold that same space for one another. Fully seeing one another with a clear vision and supporting communicating during our journey within.
Support the Journey
Another reason why birds fly in V-formation is to conserve their energy. Each bird flies slightly above the bird in front of them, resulting in a reduction of wind resistance. Their journey is long and by taking turns on the lead it gives every bird in the flock a chance to be of service by breaking the wind and lightening the load for the other birds and allowing the previous leader a chance to regain their strength to continue to move forward in their long journey together.
At YiA YOGA, we do the same for one another. Together we take turns leading & guiding one another, not only through asana practice, but by sharing our knowledge, ideas, experiences and philosophies. We believe we are stronger united, than separate and know we can travel greater distances together, working as One for the greater good of the group. We stay connected to the light in each one of us and hold space for it to shine.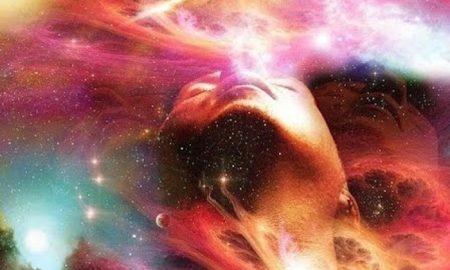 Take a deep breath knowing everything is exactly as it should be...
This Advanced 200-hour YiA YOGA Immersion training program is an eye-opening journey within for truly authentic personal growth. Not only will you gain a profound understanding of what it means to step into the role & responsibilites of being a qualified yoga asana teacher, but it also takes you on a expedition within yourself as we empower you to define your own personal philosophic ideas, morals & values that will then guide you to create a more precise and clear vision of the person you desire to be and the potential you hold to create the life you desire. A life filled with peace, love, compassion, purpose, joy & passion!
We will start our journey by uniting together as One by sharing our personal "unexpected moments of magic" that we have experienced in our lives with one another. Through this exercise we turn a group of strangers into a supportive yoga family and create a strong foundation of unconditional love and positive support for personal growth & transformation. Once the foundation has been built, we will move through exploring Tantric Philosophy to come to a profound understanding of the different yoga paths to help support us in connecting to our own personal beliefs, values & life philosophy. During this phase of exploration, we will hold space for open communication to empower you to freely express yourself and your ideas & values and together we will learn from one another. Our philosophy and vision as a school is never to "convert" anyone to believe something, rather it is to empower our students to gain a sense of personal clarity in their own journey. We fully support yogis on all spiritual paths, or yogis who may not have a spiritual path.
Next, we will move into the physical aspect of yoga. We will explore & dissect the anatomy and alignment of the most important postures. We will explore peak pose sequencing and class structure and give you all the tools necessary to fully prepare you to be the best teacher you can be coming from your authentic style and voice. We will also cover safe and effective yoga adjustments, discuss the benefits and dangers of yoga & discuss working with special populations. Although this is an alignment-based vinyasa training, we encourage students to teach yoga in a way that feels most authentic to their true self. Students leaving our trainings have gone on to teach, not only vinyasa, but yin, restorative, power yoga, acroyoga, partner yoga, yoga nidra, yoga for kids & thai yoga massage (to name a few).
Then the excitement starts to all come together as you have the opportunity pull all your new knowledge together and put it in into practice by leading your very own personalized yoga classes! By the time we depart as a yoga family, you will feel a transformation within your heart that is indescribable, only experiential. Come and join us in this life-changing eye opening adventure!
What will I learn in this training?
During a YiA Yoga Teacher Training you will learn invaluable life lessons that will shift, not only the way you see yourself, but also the way you see the world around you. We have seen it happen again and again with our students. It is truly inspiring & incredible to witness.
From a mental & spiritual perspective, we strive to empower you to gain a greater understanding of:
Self Love

Gratitude

Non-judgement

To further gain awareness & greater control over your thoughts

To surrender what you cannot control

To trust in Universe, embracing the philosophy that everything is exactly as it should be

To embrace Positive Thinking

To further understand the powerful balance of embracing the Yin & Yang in our lives

The gain further knowledge and experience the power of meditation, contemplation & self-inquiry
From a physical perspective, we will teach you about:
Yoga Anatomy

Safe & effective yoga adjustments

Peak Pose Sequencing

Asana Transitioning

Working with special populations

Benefits & Dangers of Yoga

Ayurvedic Body Types

Teaching from your authentic voice

Understanding the energetic bodies - chakras, nadis, law of attraction
Is this training right for me?
At YiA YOGA, we understand that the options for yoga teacher trainings are of great abundance and that it can be a bit overwhelming to decide which one will best suit you. Here are our tips at making the right choice. Not only do we desire that you choose the training best suited for you, we desire to attract the students into our yoga family who we can be best of service to.
Some things to consider when selecting a training...
When you read over the descriptions of the training, does it resonate with you? Trust in your intuition.

Consider the group size - trainings can range from private to hundreds of people. What would be the ideal group size for you?

Choose the right asana style for you - what style of yoga do you love? Do you like an intense work out or a more gentle practice? Could you teach the same series over and over again?

Location - choose somewhere beautiful that feeds your soul and allows you the space to travel deep within

Costs - consider what the training is offering and what you are willing to pay
Questions we would like to know about you...
What are your goals for the training?

What aspects of yoga are you most interested in learning about?

Do you have a spiritual path? If not, are you interested in the mind, body and spiritual practice of yoga?

What is your favorite style or type of yoga class?
At YiA YOGA we are dedicated to taking you beyond the asana and expanding your knowledge of the wholeness of yoga to empower transformation in your own life. We offer intimate group settings with 10 to 15 people per session to give you the time and attention you deserve. We teach vinyasa, but encourage and empower our students to teach a style of yoga that most resonates with them. We are currently offering our trainings in two beautiful locations surrounded by some of the most amazing beauty Mother Earth has to offer that will support you as you journey within. We offer quality trainings, at a cost effective price and support individuals who cannot afford the training through our Ambassador & Grant Programs.
Highlights
Below you will find the strength & power of the YiA YOGA Teacher Training design. It possesses the heart & soul of our vision for our students. Our design is created with you in mind, prioritizing your personal growth, yoga education exploration & transformation first and foremost.
YiA trainings are designed to be intimate & personal in order to fully support individual transformational growth in a safe, calming & supportive environment.

We make time for you. Time for you to express yourself. To share your ideas, your visions, your goals and desires.

By keeping our training groups small, it allows for the one-on-one attention and teaching time you deserve to transform you from a student to a teacher. At many yoga teacher trainings, students leave without even have had the opportunity to teach a complete asana class, not at YiA. Upon completion of our training, you will feel confident in your ability to guide an inspirational yoga class using your authentic teaching style to empower your students.

Our trainers are able to hold sacred space filled with unconditional love, transparency, non-judgement & open communication, yet at the same time understand their "humanness".

United we build an unbreakable foundation empowering you to feel comfortable within your own skin within our yoga family.

Instead of telling you what we think you should believe, we use Motivational Interviewing Techniques & guided exercises to empower you to choose your own path.

We guide and empower you to teach from your authentic voice and style. Although this is an alignment based vinyasa training, we encourage our students to teach a style of yoga that is most authentic to them. Students training with us have left teaching, not only vinyasa, but yin, restorative, power yoga, acroyoga, partner yoga, yoga nidra, yoga for kids & thai yoga massage (to name a few).

We empower you to shift the way you look at the world and assist you to the best of our ability in putting on a "positive lens".
Along with the above foundational support, you will also have access to a plethora of educational resources to enhance your learning including:
Daily asana practice

Daily meditations including, but not limited to: metta meditation (loving-kindness), vipassana (practicing equanimity through breath & body awareness) and guided gratitude meditations

We will explore ancient yoga philosophy & learn how to adapt these powerful teachings into our modern day life to further enhance our happiness, compassion, equanimity and gratitude. We will web together teachings from Tantric Buddhism, Taoism, Hinduism & Shamanism, but respect & honor for all belief systems is always held at YiA.

Each student will receive an Ayurvedic Body Type Quiz & gain access to valuable teachings on Ayurvedic Health according to your dosha.

You will also receive the Eclectic Energies Riso-Hudson Enneagram Type Indicator Personality Test & access to The 16 Personalities Quiz to assist you in self-study, self-love and self-acceptance

Together we will investigate & anatomize the most important yoga postures including: alignment, adjustment, transitions, anatomy & Sanskrit using our specially designed YiA Posture Clinic Worksheet

You will gain a clear understanding of Advanced Sequencing and learn how to build a safe, effective & inspirational yoga class using our YiA Class Design worksheets made just for you!

You will be empowered to teach using your authentic voice and gain vital communication skills
YiA YOGA YOGA TEACHER TRAINING SUGGESTED & REQUIRED READING
Yoga Anatomy by Leslie Kaminoff & Amy Matthews Second Edition: Offers an interesting view on human development, anatomy and the progression of the human spine in the introduction and continues with full-color anatomical illustrations of the asanas to guide you to a deeper understanding of the physical body and how it relates to asana practice. We will use this book to explore postures from the physical standpoint when doing peak pose sequencing. *Introduction is required p. 1-69

Yoga Adjustments by Mark Stephens: This is a step-by-step guide to making safe and effective adjustments on your students. *Introduction is required p.1-70

Vigyan Bhairav Tantra Volumes 1 & 2 : Review the ancient tantric text to give yourself a better idea of tantric philosophy. We will go over this in further detail in class.
I have copies of the readings at the studio, so there is no need to buy the books unless you feel that you would like to have them as they are helpful in the journey of learning. I will also send you PDF files of several of the sacred yoga texts to explore, and you can find a plethora of information online.
May these readings bring more stillness to your mind, peace to your heart and health to your body.
OM SHANTI ॐ
Itinerary
Together with YiA Yoga, you will explore the ancient history and guidance of Tantra philosophy to further empower you on your path of peace, joy, compassion, and surrender. You will also have the opportunity to tap into the energy of sacred sexuality by exploring Brahmacharya and expand the love, acceptance, and proper care of your physical body, your private temple, through the guidance of Ayurvedic practices.
You will explore various types of meditation, physical alignment of postures, safe adjustment techniques, yoga anatomy, chakras, nadis, and much more. Most importantly, YiA Yoga will hold a sacred space for each one of you as you journey through personal transformation, united as one.
This is an immersion program, so please come prepared to go on an inspiring journey and to give 100 percent of yourself as well as your yoga family. The first Sunday of the training we will meet for a welcome circle at the studio at 6:00pm. The classes will run from 7:00 a.m. to 7:00 p.m. Monday through Friday, along with one Saturday Session and one Sunday session for excursions. Below is the daily schedule, but it is subject to change based on special classes, guest teachers, and outings.
DAILY SCHEDULE
07:00-08:00 Morning review

08:00-10:00 Morning classroom session

10:00-12:15 Morning practice: asana, meditation, pranayama

12:15-1:45 Lunch and study hall

1:45-3:00 Posture clinic: Yoga anatomy, alignment, adjustments, and transitions

3:00-4:00 Class design and practice teaching

4:00-5:30 Break

5:30-7:00 Evening session
Excursions
The retreat will include:
Tantric Water Blessing in Natural Hot Springs

Waterfall Hike

Graduation Beach Trip
*Additional excursions will be offered on our off days at an additional charge shall you choose to participate.
Tantra Water Blessing Ceremony
"Water does not resist. Water flows. When you plunge your hand into it, all you feel is a caress. Water is not a solid wall, it will not stop you. But water always goes where it wants to go, and nothing in the end can stand against it. Water is patient. Dripping water wears away a stone. Remember that, my child. Remember you are half water. If you can't go through an obstacle, go around it. Water does."
― Margaret Atwood, The Penelopiad
United we will wonder into nature and connect with Mother Earth. To enjoy her beauty and be filled with her light.
To celebrate your graduation we will journey to the ocean to enjoy her healing powers in celebration.
Retreat location
This retreat will be held in Boquete, Panama.
PANAMA
Panama is the natural bridge that unites the Americas and has the greatest diversity of wildlife in Central America. Much of the land, over 1/3, is covered by national parks with a variety of plants, animals, reptiles, birds, and a wide range of marine life.
Panama offers the complete travel experience with activities, such as zip-lining through the jungle, hot springs, horseback riding, mountain biking, amazing hiking, bird watching, white water rafting, fishing, rock climbing, repelling, surfing, cave exploration, snorkeling, four-wheeling, volcano treks, and much more.
Above all else, the culture of people in Panama will amaze you and show you the kind of love and acceptance that will inspire you for a lifetime. They are the kind of selfless people that you can ask for directions and they will walk you to your location, even if they need to go the other way.
Or the kind of people you meet on the bus and they invite you into their homes to share a meal after an hour of knowing you. The best way to describe them is open-hearted and they will make you not want to leave.
BOQUETE
The valley of Boquete is located in the western highlands of Panama at 1,200 meters above the sea level. Nestled amongst the country's most mountainous region, this peaceful town is situated between the Caldera River and Baru Volcano.
Surrounded by untouched tropical cloud forests, Boquete is just an hour and a half from unspoiled white sand beaches in the Pacific and four hours from Bocas del Toro in the Caribbean, offering yogis plenty of opportunities to hit the beach during the weekend to enjoy the warmth of the sun and get to do some of the most amazing scuba diving, snorkeling, and surfing that they could imagine.
Boquete is safe, beautiful, inexpensive and exciting. It can be easily accessed by one-hour daily flights from Panama City to David (the country's second largest city), and then a 30 to 40-minute car or one hour bus journey.
The "Valley of the Flowers and the Eternal Spring", is home to 20,000 habitants whose cultural roots can be traced to Native Indians, Spaniards, Europeans, and North Americans among other ethnicities. Its first settlers came from other areas of Panama, as well as other countries such as Switzerland, Sweden, Germany, and North America.
All give shape to the cultural melting pot that Boquete is today. Most farms and houses still have architectural styles that are reminiscent of these other countries.
On the sheer mountains that surround the valley live the Ngöbe Bugles, an indigenous ethnic group who are highly skilled artisans, famous for their colorful chaquiras (beaded necklaces) and "nahuas", traditional dresses.
Boquete is considered the ecotourism and adventure travel capital of Panama. For extreme adrenaline, you have the White Water River Rafting in the Chiriqui Viejo. For coffee lovers, you have Coffee Tours to coffee plantations and processing farms in Palmira, Palo Alto, and Alto Quiel. To admire the beauty of the tropical cloud forest, you have the Zip Line Canopy Tours in Palo Alto.
For a challenging trek and a chance to view both oceans from Panama's highest point, you can hike and camp to the top of the Baru Volcano. For the most incredible hike, challenge yourself to the Quetzals Trail footpath from Cerro Punta to the entrance of La Amistad National Park. For a relaxing afternoon, you can soak in the Caldera Hot Springs.
For you cowboys, you can go horseback riding through Caldera's valleys and to admire nature's abundance, you can go for a bird watching tour. For extreme sports enthusiasts, there is rock climbing and rappelling at Los Ladrillos in Bajo Mono. During the weekend, boat trips and island hopping tours can be arranged to Bolaños or Gamez Islands in the Golf of Chiriqui.
Panama's best surfing spot is just a couple of hours away in the world famous town of Santa Catalina and the most amazing scuba diving spots are found at Isla Coiba, which is also in Chiriqui's Golf. The Archipelago of Bocas del Toro is only a 20-minute flight away from David and offers a great taste of the Caribbean vibe.
The location of Boquete enjoys a sunny cool mountain climate, comfortable all year round, considered nearly perfect, with temperatures ranging between 16 to 28 degrees Celsius.
How to get to Boquete
ARRIVAL BY AIRPLANE
Please book your flight to arrive at Enrique Malek airport in David (DAV). Transfer from and to the airport is available upon request.
Panama is just a short plane ride away if you are coming from the USA and cheap flights are available on a regular basis. Eight major US cities offer direct daily flights to Panama City: Los Angeles, New York, Newark, Miami, Houston, Dallas, Atlanta and Orlando. You can also fly directly from Paris, Madrid, Amsterdam, and other locations around Europe.
Panama City, Panama and San Jose, Costa Rica are the same distance from Boquete, so we suggest to check prices for both locations, although flights to David from San Jose are less frequent, but if you plan to take the bus, San Jose may be the cheaper option.
If you arrive in Panama City the flight to David is around 45 minutes.
ARRIVAL BY BUS
If you decide to take the bus, it is about six to eight hours by bus or car. From David to Boquete is it about 45 to 60 minutes by bus, taxi, or a shuttle.
OPTION ONE
Panama City to David by Private Shuttle YiA YOGA can arrange private shuttles from your arrival airport in Panama City directly to Boquete for 450 USD. You will walk off the flight and your very own bi-lingual tour guide will be there waiting for you with a sign with your name on it. No taxis, no airport transfers, no hassles. And you can make stops along the way whenever you would like. To book a transfer, email us today.
OPTION TWO
Panama City to David. You will arrive to Panama at Tocumen Airport (PTY) and to fly from Panama to David you have to go to Albrook "Marcos A. Gelabert" International Airport (PAC), which is about 45 minutes away depending on the time of day and traffic. You can take a taxi between Tocumen International Airport (PTY) and Albrook "Marcos A. Gelabert" International Airport (PAC) or spend a night in a hotel in Panama City and then take a taxi next morning to Albrook "Marcos A. Gelabert" International Airport (PAC).
A taxi from Tocumen International Airport (PTY) to or Albrook "Marcos A. Gelabert" International Airport (PAC) to a hotel in Panama City should cost around 25 to 35 USD. A taxi from your hotel should not charge you more than 5 USD to take you to Albrook "Marcos A. Gelabert" International Airport (PAC) if you are staying within Panama City.
The last flight to David from Panama City departs around 6:00 p.m., so if you land on Panama City after 1:00 p.m. plan to spend the night in a hotel in Panama City or take a bus to David. The last bus to David leaves Panama City at 3:00 a.m. You should allow at least 3 hours between landing at Tocumen International Airport (PTY) and getting to Albrook "Marcos A. Gelabert" International Airport (PAC) or bus station because of customs, immigration, and then the journey within Panama City.
OPTION THREE
Panama City to David by bus
If you want to take a bus to David from Panama City, you first have to take a taxi from Tocumen International Airport (PTY) or from your hotel in Panama City to Albrook bus terminal. There, you will be able to catch a bus to David. Busses depart almost every hour so you should not have any problem with the schedule and you do not have to bother with reservations. The only dates when you will not be able to easily catch a bus is when it is a Panamanian National Holiday.
The first bus departs everyday at 6:00 a.m. and the last one departs at 3:00 a.m. The bus ticket from Panama to David costs 12.50 or 15 USD per passenger depending if it is an express bus or not. Express buses are the fastest and depart at 3:00 p.m., 10:45 p.m., 12:00 p.m., and 3:00 a.m. Once you arrive at the bus terminal in David, you can easily take a connecting bus to Boquete for 1.45 USD from the same terminal. The last bus from David to Boquete leaves at 8:45 p.m.
Panama City to David by rental car
You may also rent a car in Panama City and drive to Boquete. This is a good option for those who feel comfortable driving in other countries, but may be overwhelming to some drivers. Rental cars are also available in Boquete. Budget has an office in the town center, so that may be the best option.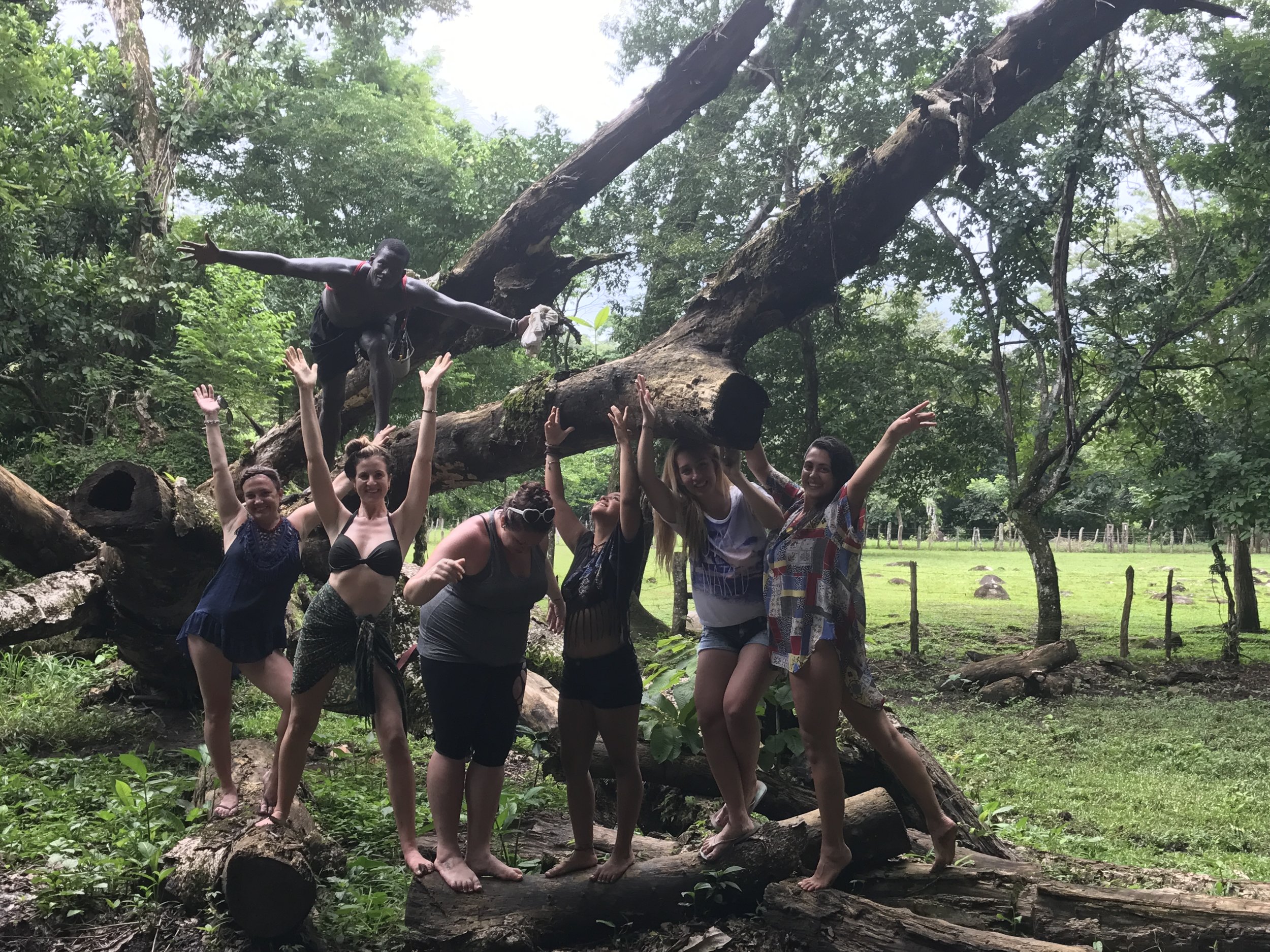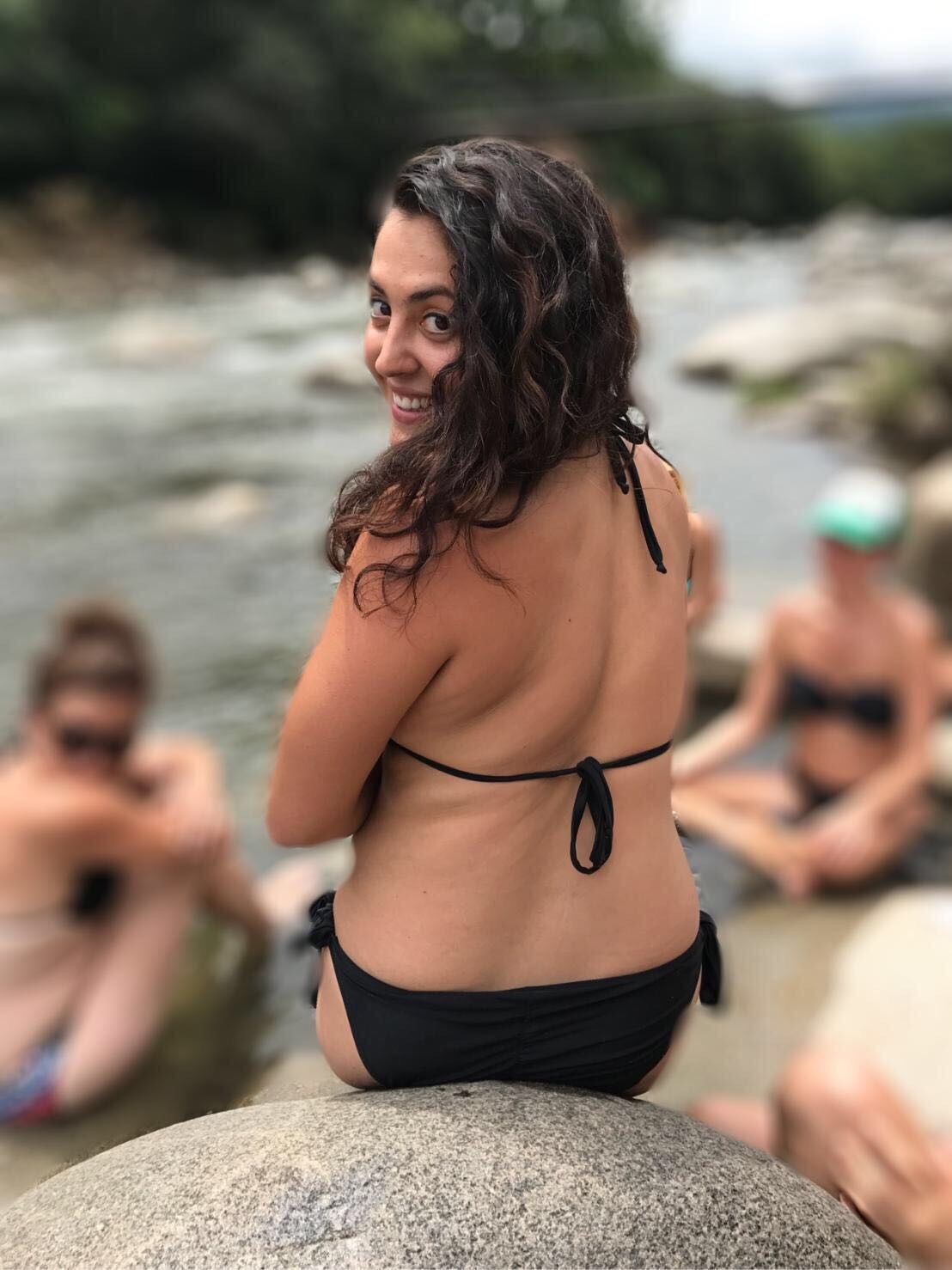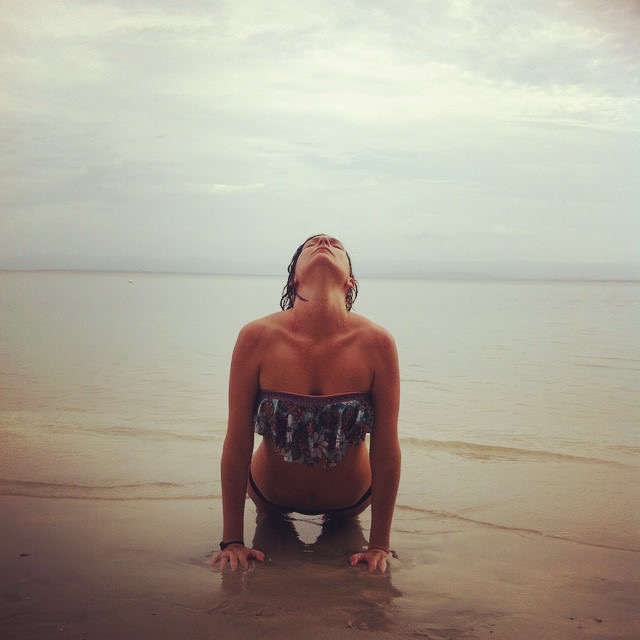 SAN MIGUEL BOUTIQUE CABAÑAS
On-site lodging is available at the beautiful San Miguel Boutique Cabañas. This charming hotel is surrounded by beautiful lush gardens creating a serene natural environment for you to delve into your yoga journey. Each cabaña has three bedrooms, kitchen, a breakfast bar, living room, hot water, and Wi-Fi. There are also hammocks to relax in outside with social areas to enjoy the perfect weather of Boquete. The accommodation allows you to bring friends and family with you on your journey shall you so desire. Contact us today for a quote on your accommodation needs. Private and shared options are available.
*Several other accommodation options are available to suit your needs and budget. Please fill out a lodging questionnaire so we can best assist you in finding what you are looking for.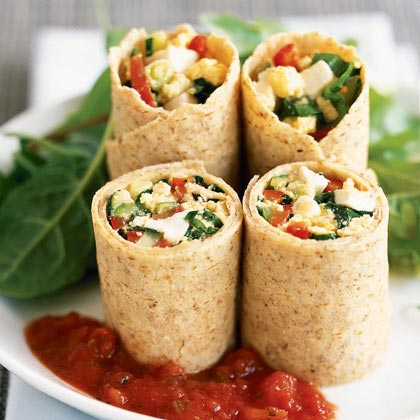 Food is medicine...
There are more restaurants per capital in Boquete than anywhere else in Panama. Boquete offers an array of gourmet restaurants offering a wide selection of international dishes including: Mexican, Italian, Peruvian, American, Chinese, Argentinian, Japanese, and of course delicious Panamanian. It also hosts adorable coffee shops and an abundance of delicious bakeries.
Food is not included in the cost of the training. You can choose to cook or experience the delicacies of Boquete by eating out. There are various low budget options and also many gourmet options.
Things to do
Boquete is considered the ecotourism and adventure travel capital of Panama. You name it, Boquete has it. For extreme adrenaline junkies you can go white water river rafting down the Chiriqui Viejo River, go rock climbing in Bajo Mono, fly through the jungle on the zip lines of Palo Alto, or go waterfall repelling or cliff jumping at Canjilones Canyon.
For beach enthusiasts, consider a trip to the archipelago of Bocas del Toro to indulge in the relaxing chill Caribbean vibe, hop over to San Blas islands to experience the rich history and culture of the Kuna Indians, or go island hopping from Boca Chica where you can see and experience an abundance of sea life on Isla Coiba.
For coffee lovers, Boquete is home to the most expensive and best coffee in the world and a tour is a must. If you are up for a hike, Boquete has unbelievable trails for hikers of all levels.
For a challenging trek and a chance to view both oceans from Panama's highest point, hike and camp to the top of the Baru Volcano, or step into La Amistad National Park and walk the footpath of the Quetzals Trail. The abundance of lush rainforest, animals, and waterfalls will take your breath away.
Boquete is considered the ecotourism and adventure travel capital of Panama, you name it, Boquete has it. For extreme adrenaline, white water river rafting in the Chiriqui Viejo. For coffee lovers, coffee tours to coffee plantations and processing farms in Palmira, Palo Alto and Alto Quiel.
For a relaxing afternoon, you can soak the day away in the natural hot springs of Caldera or go for a leisurely horseback ride through the rolling mountains with breathtaking views. Or go on a bird watching tour.
SPA TREATMENTS
Treat your temple with the love and attention it deserves by booking one of the many spa treatments available. Seeking a treatment you do not see on the list, contacts YiA Yoga so they can connect you with what your body is calling for.
Ayurvedic holistic health consultation

Ayurvedic oil treatment

Deep tissue sport massage

Hot stone massage

Reiki

Relaxation massage

Thai yoga massage
What is included?
Daily asana practice

Daily meditation and breathwork

Quality training with master level staff

Pre-training coaching session

Access to three different personality quizzes

Tantric bathing ceremony in natural hot springs

Waterfall hike

Graduation beach trip

Internationally recognized certification through Yoga Alliance

YiA Yoga teacher training manual
What's not included
Additional excursions and activities

Spa treatments

Airfare

Airport transfers

Meals
Things to do before you depart...
Make sure your passport is valid for at least 6 months and has two blank pages in it for stamps

Make sure you have checked with the Panamanian Embassy on the appropriate visa procedures for your home country and any visas you may need along the way in your travels to Panama. *For example, to travel through the USA, you must have a visa, even for a transit flight. Same goes for European countries for some foreigners

Tell your bank about your international travel plans to avoid account freezes

Send us your emergency contact information
What to bring with you?
Yoga Mat, Yoga Towel

Journal & Pen

A printed 4x6 picture of yourself alone

Yoga Attire

All white clothing for ceremony
Prior to Arrival
Because this is an immersion YTT program and our time is precious, we start to prepare our students prior to arrival by offering a free one-on-one Life Coaching Session with Kaytee, the Lead Trainer. During this session she will guide you using Motivational Interviewing Techniques to set your intention for the training and start to support you in exploring your personal philosophy, life vision and goals.
We also have our students submit useful information that starts the self-study process prior to the start date. This ensures we are all able to make the most out of our time together and to go as deep as possible in our personal transformation! *All the materials are available for you at no additional cost.
Please schedule & complete your private one-on-one Life Coaching Session with Kaytee

Please send us your completed:

Ayurvedic Body Type Test

Enneagram Personality Test

16 Personalities Test

Please make sure that you have read the required readings. The suggested & required reading lists are accessible directly on our website.