YiA YOGA Authentic Tantra
Ubud Bali, Indonesia
August 18th - September 13th, 2019
Just training $2,499
with shared lodging & food $3,999
private & food $4,899
Join us on the journey within...
This intimate 300-hour immersion training program is a unique opportunity, not only to gain a true understanding of what it means to step into the role of a qualified yoga asana teacher, but also takes you on a journey within as we empower you to define your own personal philosophic ideas, morals & values and to create a more precise and clear vision of your innate, authentic self. Join us to unveil the true potential you hold within to create the life you desire. A life filled with love, compassion, purpose, joy, health, balance & passion!
All inclusive, worry free design.
This intimate 300-Hour All-Inclusive YiA YOGA Teacher Training Immersion Program is designed to guide you to journey deep within yourself... into your mind, your body and your spiritual practice with no distractions. We will take care of all of the details, you just have to show up, be you and heal & grow from the inside out.
Our Bali Retreat Center is a magnificent open-architecture, Balinese-style design located in the artistic and cultural heart of Bali and all that Ubud has to offer! It is a yogi heaven!
YiA YOGA Modern Tantric Philosophy
Every yoga school offers their own style of teaching ancient yoga philosophy. At YiA YOGA, we strive to empower you to create your own philosophy using motivational interviewing techniques verses trying to convince or convert you to believe in our philosophy. We believe in you and your ability to make the right choices for yourself, without judgement.
The true foundation of our teachings are based on values verses a specific religious or spiritual lineage. The heart of YiA YOGA is rooted in compassion, unconditional love, authenticity and surrendering to the Divine Flow of life.
With that being said, as the Lead Trainer of YiA YOGA, I have developed my own personal philosophy and belief system that I will share with you. You can take what you like and leave behind what does not resonate with you. In my present journey of seeking truth, & the reason I am exploring the Tantric philosophical path is because I see it to be an all encompassing path that is rooted in values I find of great importance, such as forgiveness, non-judgement & unconditional love. I also honor the belief that our body is our temple and a precious gift & that we must give treat it as such and enjoy our gift to the fullest.
I believe we are all Gods & Goddesses and hold the essence of the Creator within us. Therefore, I desire to honor the journey of each and every being, on whatever path they may choose to bring them closer to their innate higher selves.
Below are the key points of my yoga philosophy...
*I use the words God & the Divine to describe my higher power, but please feel free to replace them with whatever word or name most resonates with you, or none at all...
The light of God resides within everyone & everything. We are not separate from God. We do not have to worship or do rituals to become pure, we are already pure in our innate nature. Non-duality. (*although we honor the rituals & devotion and believe they can be of great use)

We are all One and on one path. We have the same moral governing system. The path we all desire is to fully experience the greatest amount of love, joy and happiness for ourselves and those around us. We have been given our own journey to go on depending on the mind, body and spirit we were given, where we were born, the family we were born into, the traumas and joys we have experienced. We must honor our own path and the path of others. (*For me it is about walking the middle path, being able to see on both sides in all situations).

Our body is a piece of art, a temple, our gift from God that was perfectly designed by the Divine. We must honor our gift to the best of our knowledge and fill it with life and love.

We are our own best guru as only we know the truth of our heart and the thoughts in our mind. We must listen to our own truth and learn through our experiences.

We must take responsibility for our own actions and continue to expand our personal awareness through Svadhyaya to see past our own past programming, and to heal our pain bodies and samskaras. It is our work to do for the benefit of all sentient beings.

Purity lies within our mind, body and spirit. Be aware of your actions. Be aware of your words. Be aware of your thoughts. Shift and purify them to the best of your knowledge so you can feel the upmost degree of joy and happiness for yourself and those around you.

Behave in a way that makes you feel good about who you are as a person, at the same time honoring that taking a "dark" or yang path is also how we learn.

People will show you what you see in them. See the light in everything and everyone. Law of attraction. Like attracts like.

Sin is only a sin, if we ourselves think it is a sin. Sin is going against our higher self or the voice of God within us.

We honor Mother Nature and all the blessings She provides for us.

We strive to surrender to what is.

We strive to live in the present moment. What has happened before and what will happen after doesn't matter. What matters is what we are experiencing now and making the best decisions possible to experience life to the fullest.

We must protect the mind, body and spirit. Be aware of what you watch, what you read, what you give your energy to.

All things exist as inseparable and contradictory opposites. Light and Dark. Male and Female. Yin and Yang. Its a beautiful balance.

The only thing that is constant is change. Anicca...Anicca...Anicca...

We encourage & support seekers on all spiritual & non-spiritual paths.

We believe we are all created equal in the eyes of the Divine.

We believe in innate goodness of all beings.

We honor the value of celibacy and of sacred sexual union and believe both of these paths can be used to raise our spiritual enlightenment. This can be done in any combination of genders.

Defining ahimsa and how that effects your eating behavior is up to each individual. We do not have judgements or strong beliefs about vegetarianism or veganism.

We love and accept you for you. For all your light. For all your darkness. For your past, your present and your future. Come to us AS YOU ARE and our arms are wide open to receive you with unconditional love.
Birds of a feather, flock together...
Our Teaching Style inspired by nature...
Have you ever wondered why birds fly in V-formations? At YiA YOGA, we have embraced this beautiful example of revolving leadership and have used it as inspiration for our teaching style.
Vision
One of the reasons birds fly in V-formation is because it allows each bird in the flock an unobstructed field of vision allowing the flock members to fully see one another and communicate while in flight. As we journey together in our transformation, we will hold that same space for one another. Fully seeing one another with a clear vision and supporting communicating during our journey within.
Support the Journey
Another reason why birds fly in V-formation is to conserve their energy. Each bird flies slightly above the bird in front of them, resulting in a reduction of wind resistance. Their journey is long and by taking turns on the lead it gives every bird in the flock a chance to be of service by breaking the wind and lightening the load for the other birds and allowing the previous leader a chance to regain their strength to continue to move forward in their long journey together.
At YiA YOGA, we do the same for one another. Together we take turns leading & guiding one another, not only through asana practice, but by sharing our knowledge, ideas, experiences and philosophies. We believe we are stronger united, than separate and know we can travel greater distances together, working as One for the greater good of the group. We stay connected to the light in each one of us and hold space for it to shine.
Introduction
This intimate 300-hour YiA YOGA training immersion program is an eye-opening journey within for truly authentic personal growth. Not only will you gain a profound understanding of what it means to step into the role & responsibilites of being a qualified yoga asana teacher, but it also takes you on a expedition within yourself as we empower you to define your own personal philosophic ideas, morals & values that will then guide you to create a more precise and clear vision of the person you desire to be and the potential you hold to create the life you desire. A life filled with peace, love, compassion, purpose, joy & passion!
We will start our journey by uniting together as One by sharing our personal "unexpected moments of magic" that we have experienced in our lives with one another. Through this exercise we turn a group of strangers into a supportive yoga family and create a strong foundation of unconditional love and positive support for personal growth & transformation. Once the foundation has been build, we will move through exploring The 8 Limbs of Yoga & Tantric Philosophy in great detail to come to a profound understanding of the different yoga paths to help support us in connecting to our own personal beliefs, values & life philosophy. During this phase of exploration, we will hold space for open communication to empower you to freely express yourself and your ideas & values and together we will learn from one another. Our philosophy and vision as a school is never to "convert" anyone to believe something, rather it is to empower our students to gain a sense of personal clarity in their own journey. We fully support yogis on all spiritual paths, or yogis who may not have a spiritual path.
Next, we will move into the physical aspect of yoga. We will explore & dissect the anatomy and alignment of the most important postures. We will explore peak pose sequencing and class structure and give you all the tools necessary to fully prepare you to be the best teacher you can be coming from your authentic style and voice. We will also cover safe and effective yoga adjustments, discuss the benefits and dangers of yoga & discuss working with special populations. Although this is an alignment-based vinyasa training, we encourage students to teach yoga in a way that feels most authentic to their true self. Students leaving our trainings have gone on to teach, not only vinyasa, but yin, restorative, power yoga, acroyoga, partner yoga, yoga nidra, yoga for kids & thai yoga massage (to name a few).
Then the excitement starts to all come together as you have the opportunity pull all your new knowledge together and put it in into practice by leading your very own personalized yoga classes! By the time we depart as a yoga family, you will feel a transformation within your heart that is indescribable, only experiential. Come and join us in this life-changing eye opening adventure!
What will I learn in this training?
During a YiA Yoga Teacher Training you will learn invaluable life lessons that will shift, not only the way you see yourself, but also the way you see the world around you. We have seen it happen again and again with our students. It is truly inspiring & incredible to witness.
From a mental & spiritual perspective, we strive to empower you to gain a greater understanding of:
Self Love

Gratitude

Non-judgement

To further gain awareness & greater control over your thoughts

To surrender what you cannot control

To trust in Universe, embracing the philosophy that everything is exactly as it should be

To embrace Positive Thinking

To further understand the powerful balance of embracing the Yin & Yang in our lives

The gain further knowledge and experience the power of meditation, contemplation & self-inquiry
From a physical perspective, we will teach you about:
Yoga Anatomy

Safe & effective yoga adjustments

Peak Pose Sequencing

Asana Transitioning

Working with special populations

Benefits & Dangers of Yoga

Ayurvedic Body Types & Ayurvedic Nutrition

Teaching from your authentic voice

Understanding the energetic bodies - chakras, nadis, law of attraction
Is this training right for me?
At YiA YOGA, we understand that the options for yoga teacher trainings are of great abundance and that it can be a bit overwhelming to decide which one will best suit you. Here are our tips at making the right choice. Not only do we desire that you choose the training best suited for you, we desire to attract the students into our yoga family who we can be best of service to.
Some things to consider when selecting a training...
When you read over the descriptions of the training, does it resonate with you? Trust in your intuition.

Consider the group size - trainings can range from private to hundreds of people. What would be the ideal group size for you?

Choose the right asana style for you - what style of yoga do you love? Do you like an intense work out or a more gentle practice? Could you teach the same series over and over again?

Location - choose somewhere beautiful that feeds your soul and allows you the space to travel deep within

Costs - consider what the training is offering and what you are willing to pay
Questions we would like to know about you...
What are your goals for the training?

What aspects of yoga are you most interested in learning about?

Do you have a spiritual path? If not, are you interested in the mind, body and spiritual practice of yoga?

What is your favorite style or type of yoga class?
At YiA YOGA we are dedicated to taking you beyond the asana and expanding your knowledge of the wholeness of yoga to empower transformation in your own life. We offer intimate group settings with 10 to 15 people per session to give you the time and attention you deserve. We teach vinyasa, but encourage and empower our students to teach a style of yoga that most resonates with them. We are currently offering our trainings in two beautiful locations surrounded by some of the most amazing beauty Mother Earth has to offer that will support you as you journey within. We offer quality trainings, at a cost effective price and support individuals who cannot afford the training through our Ambassador & Grant Programs.
Highlights
Below you will find the strength & power of the YiA YOGA Teacher Training design. It possesses the heart & soul of our vision for our students. Our design is created with you in mind, prioritizing your personal growth, yoga education exploration & transformation first and foremost.
YiA trainings are designed to be intimate & personal in order to fully support individual transformational growth in a safe, calming & supportive environment.

We make time for you. Time for you to express yourself. To share your ideas, your visions, your goals and desires.

By keeping our training groups small, it allows for the one-on-one attention and teaching time you deserve to transform you from a student to a teacher. At many yoga teacher trainings, students leave without even have had the opportunity to teach a complete asana class, not at YiA. Upon completion of our training, you will feel confident in your ability to guide an inspirational yoga class using your authentic teaching style to empower your students.

Our trainers are able to hold sacred space filled with unconditional love, transparency, non-judgement & open communication, yet at the same time understand their "humanness".

United we build an unbreakable foundation empowering you to feel comfortable within your own skin within our yoga family.

Instead of telling you what we think you should believe, we use Motivational Interviewing Techniques & guided exercises to empower you to choose your own path.

We guide and empower you to teach from your authentic voice and style. Although this is an alignment based vinyasa training, we encourage our students to teach a style of yoga that is most authentic to them. Students training with us have left teaching, not only vinyasa, but yin, restorative, power yoga, acroyoga, partner yoga, yoga nidra, yoga for kids & thai yoga massage (to name a few).

We empower you to shift the way you look at the world and assist you to the best of our ability in putting on a "positive lens".
Along with the above foundational support, you will also have access to a plethora of educational resources to enhance your learning including:
Daily asana practice

Daily meditations including, but not limited to: metta meditation (loving-kindness), vipassana (practicing equanimity through breath & body awareness) and guided gratitude meditations

We will explore ancient yoga philosophy & learn how to adapt these powerful teachings into our modern day life to further enhance our happiness, compassion, equanimity and gratitude. We will web together teachings from Tantric Buddhism, Taoism, Hinduism & Shamanism, but respect & honor for all belief systems is always held at YiA.

We will explore The 8 Limbs of Yoga to further understand the holistic approach yoga possesses: mind, body and spirit

Each student will receive an Ayurvedic Body Type Quiz & gain access to valuable teachings on Ayurvedic Health according to your dosha.

You will also receive the Eclectic Energies Riso-Hudson Enneagram Type Indicator Personality Test & access to The 16 Personalities Quiz to assist you in self-study, self-love and self-acceptance

Together we will investigate & anatomize the most important yoga postures including: alignment, adjustment, transitions, anatomy & Sanskrit using our specially designed YiA Posture Clinic Worksheet

You will gain a clear understanding of Peak Pose Sequencing and learn how to build a safe, effective & inspirational yoga class using our YiA Class Design worksheets made just for you!

You will be empowered to teach using your authentic voice and gain vital communication skills

You will master Sun Salutation A & B and learn the powerful meaning behind them
YiA YOGA YOGA TEACHER TRAINING SUGGESTED & REQUIRED READING
The Untethered Soul by Micheal A. Singer: This is a simply a beautifully written book that takes you through a journey of exploring your thoughts & emotions, helping you uncover the source and fluctuations of your inner energy empowering equanimity through the ups and downs of life. This book is more for your own personal development of getting to know yourself better through observation of your thoughts and actions. *Suggested

The Power of Now by Eckhart Tolle: In my humble opinion, Eckhart Tolle is a leader in conscious thinking. This book shifted me in a profound way and empowered me to live in the present moment. It allowed me to feel more peace in my life and to further surrender to the Divine Flow we all experience. I constantly still refer to it when seeking answers to the struggles I may be experiencing in life. It is my hope that you enjoy it as much as I do. If not, it is my hope you continue to seek your own answers to the questions you seek to resolve. *Suggested

The Four Agreements by Don Miguel Ruiz: A quick inspiring read that proposes the idea that by simply being impeccable with our word, not taking anything personally, not making assumptions, and by always doing our best we can transform our lives. Great advice to live by. *Suggested

Yoga Anatomy by Leslie Kaminoff & Amy Matthews Second Edition: Offers an interesting view on human development, anatomy and the progression of the human spine in the introduction and continues with full-color anatomical illustrations of the asanas to guide you to a deeper understanding of the physical body and how it relates to asana practice. We will use this book to explore postures from the physical standpoint when doing peak pose sequencing. *Introduction is required p. 1-69

Yoga Adjustments by Mark Stephens: This is a step-by-step guide to making safe and effective adjustments on your students. *Introduction is required p.1-70

Vigyan Bhairav Tantra Volumes 1 & 2 : Review the ancient tantric text to give yourself a better idea of tantric philosophy. We will go over this in further detail in class.
May these readings bring more stillness to your mind, peace to your heart and health to your body.
OM SHANTI ॐ
Itinerary
This is a true immersion program, so please come prepared to go on an inspiring journey, to give 100% of yourself for yourself and your yoga family. Classes run from 7am - 6pm. From 6-8pm you will have grounding and reflection time with optional activities on special days. Below is a general daily schedule, but we will also feel into the group and flow as needed. For our first Sunday session, please check into the villa by 5pm., as we will have an opening circle and welcome dinner that evening. Our checkout date of the retreat center is September 14th.
DAILY SCHEDULE
7:00am-8:00am: Breakfast
8:00am-10:00am: Morning Connection & Manual Session
10:00am-11:30am: Sun Salutations, Morning Movement & Breathwork
11:30 am-12:00 pm: Meditation/Ecstatic Dance & Movement
12:00pm-1:00pm: Lunch
1:00pm - 2:00pm: Study Hall
2:00pm-4:00pm: Posture Clinic: Yoga Anatomy, Alignment, Adjustments & Transitions
4:00pm-5:00pm: Class Design & Practice Teaching
5:00pm-6:00pm: Dinner + Open Space
6:00pm-8:00pm - Grounding Reflection & Integration Time
Excursions
Hindu Balinese Water Temple Purification Ceremony
"Water does not resist. Water flows. When you plunge your hand into it, all you feel is a caress. Water is not a solid wall, it will not stop you. But water always goes where it wants to go, and nothing in the end can stand against it. Water is patient. Dripping water wears away a stone. Remember that, my child. Remember you are half water. If you can't go through an obstacle, go around it. Water does."
― Margaret Atwood, The Penelopiad
Agama Tirta: The Religion of the Holy Water
During our YTT course not only will we be working with learning to let go of thoughts, patterns and behaviors that are no longer serving us, we will participate in ancient spiritual rituals & ceremonies to support us in this journey of transformation. These rituals are optional, but if you choose to participate, they can be a powerful cleansing experience. The Water Temple Ceremony will be held on the final day of our training.
The vast majority of the population in Indonesian identify themselves with the Muslim faith, but on the island of Bali a unique population of Balinese Hindus exists. Hinduism was introduced to the island in the 5th Century CE when seekers from India arrived. With the presence and influence of the Indian Hindus, the Balinese started to fuse their beliefs with elements of Hinduism, while infusing their own local animism, honoring Pitru Paksha (ancestor worship) and Bodhisattava (reverence for Buddhist saints). This combination makes the spirituality of Balinese Hindus one of a kind. There are a total of 13 Balinese ceremonies concerned with life from conception until, but not including, death. Each has four elements to the rituals: placation of evil spirits, purification with holy water, wafting of essence and prayer.
As seen in other world religions, where water plays an important and symbolic role in religious ritual, ceremony and worship, Bali is no exception. Water plays a vital role in Balinese life. As an island surrounded by the through-flow of water travelling from the Pacific Ocean to the Indian Ocean, Balinese spirituality has a strong cultural and religious connection with water. Often referred to as the island of 'Holy Water', Bali has a myriad of sacred springs and a complex, irrigation system which navigates through the island's temples. These temples hold the spring water that has become intrinsic to Balinese purification ceremonies and religious practice.
The Balinese call their flavour of the Hindu religion Agama Tirta: 'The Religion of the Holy Water'. There is even a hierarchy of water in their language: yeh is everyday water, tirta is Holy Water and Amerta is the term for water that is said to have powers that can cure the terminally ill. Water represents a circle of life and death; it symbolises wholeness and is believed to act as a medium for spiritual regeneration. It is therefore, intrinsic to every Balinese ceremony. The Balinese believe that tirta is the doorway to God – all offerings, ceremonies and persons can be purified by tirta.
Nothing epitomises the significance of water more in Bali than the island's notable Temple of Holy Water known as Pura Tirta Empul (translating roughly as Pure Holy Water/Spring). Located in the village of Tampaksiring, the temple is over one thousand years old. Locals will tell of the legend that the sacred spring was created by the God Indra; its water infused with curative properties for spiritual cleansing.
It is considered one of the most holy temples in all of Bali and is perhaps the most holy water source in Indonesia. The Balinese Hindus and travelers alike flock to the temple because they believe the springs offer spiritual cleansing and hold magical curative properties. In the inner courtyard of the temple is a large walled off rectangle that houses the spring itself. The water is fed into a series of fountains in which the devout balinese Hindus will ceremoniously bathe (with the exception of one fountain which is kept for the deceased). Worshipers will first make an offering at the main temple and then proceed to the 15 fountains and allow it to wash over them several times.
According to Dr. Masaru Emoto, a Japanese entrepreneur who is known for scientifically proving that the molecular structure of water takes on the shape of thoughts, feelings, intentions and words. Dr. Emoto showed that prayer, music, intentions, feelings and placing words onto containers of water changes it. Love increases water's stability, while fear fractures it. So just imagine the powerful sacred water the Balinese temples hold by constantly being given offerings, prayers, and devotion. And imagine the benefits our bodies can receive from this sacred ritual as we are composed of over 70% water!
It would be a sin to be in Bali and not take at least one trip to the beach! Together we will venture to Sanur and bath in the beauty it has to offer, along with an asana practice on the beach!
Sanur is a breathtakingly beautiful white sand beach located on the eastern side of the island's isthmus. Sanur is home to some of the most luxurious beachfront hotels, along with an eclectic mix of restaurants, amazing shopping & an assortment of innovative and modern entertainment venues. Known for its laidback atmosphere, Sanur Beach maintains its wealth in arts and culture, making it an ideal destination to enjoy the best of both eras, classic and contemporary.


Location
During our YiA YOGA Training we will discuss energy centers within the body, known as Chakras. At YiA YOGA International, we have put a great deal of time and energy in traveling the world and selecting the best energetic bodies, or chakras of Mother Earth to host our transformational trainings, and the vibrant island of Bali is most definitely one of them. The energy, culture, resources & the beauty mother Bali possesses is indescribable, only experiential.
The location of our training is deep within the mountainous center of Bali where lies a yogi heaven, the picturesque Balinese town of Ubud. It is surrounded by sun-kissed green rolling hills of rice paddies, drizzled with hanging banyan trees, radiant steep ravines and refreshing flowing rivers. The weather is delightfully balanced year-round, with temperatures ranging from 25-32 degrees Celsius, or 77-89 degrees Fahrenheit. It is filled with history, vibrant energy and is known as the spiritual & culture center of Bali. As you walk around the streets you will be in awe of the Balinese architecture & design that include sculptures of various deities and holy temples that will guide you along the way. Everywhere you look there are offerings being placed to send blessings to the people, homes & business... you too will feel this energy being blessed upon you from the inside out... filling the air with exquisite aromas of flowers and incense to further lure you into her energy, her presence, her aura. And on top off all that, it hosts some of the most inspirational yoga and breathwork teachers I have ever had the honor to have worked with.
Along with the spiritual beauty Ubud has to offer, it is also a culinary delight as it is home to a plethora of healthy food restaurants featuring some of the best vegetarian, vegan and raw food options out there!
Ubud has long been known as a mystical place, rich in healing powers. It was originally founded as a great source of medicinal herbs and plants and people traveled from all over Indonesia to experience the healing powers Ubud holds. Ubud gets its name from the Balinese word ubad, which translates as medicine. Ubud since that time has continued to hold that power and has grown into a full-blown health and wellness mecca, offering services and experiences that go far beyond...
Our luxury villa awaits you. This beautiful colonial style villa sits amongst the gorgeous rice paddies featuring our own private pool, open style French kitchen, an abundance of outdoor terraces, a beautiful garden with a lily pond, and furnished with beautiful designer furniture and breathtaking art.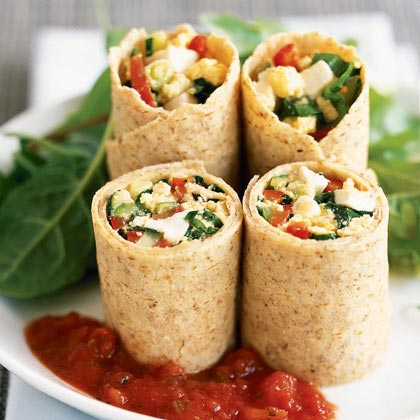 Food is medicine...
During this retreat, our specialized private chefs will offer our yoga family delectable blends of mouth watering high vibration, healthy, gourmet Ayurvedic foods. Our menu includes a plethora of flavors from all over the world that will fill your body with energy, health & vibrancy. Our meal plan is able to accommodate vegetarians, vegans, gluten-free and raw foodists. Food on resort property is included, and during outings and on our days off will be at your own cost.
Things to do
Because Ubud is historically known as a place of healing (both the land and its inhabitants) and now known as the famous final destination of the movie Eat, Pray, Love, it has truly transformed into the perfect environment to fully support a health lifestyle filled with holistic wellness and plenty of love to go around! The creativity of possibilities in Ubud are endless, if you have heard of it – or more likely never dreamed of it – Ubud has it. From Ayurvedic consultations & treatments, to sound healing, Tantric life coaching, cuddle parties, organic raw food restaurants, sober ecstatic dance parties, amazing breathwork classes, spas galore, flower baths, water & dance rituals, sweat lodges, nature hikes, monkey farms, hot springs, waterfalls, white water rafting, and an abundance of natural healing modalities such as colonic irrigation, liver flushes, acupuncture, and juice fasting to name but a few. Below we have highlighted a few to give you a taste of Bali.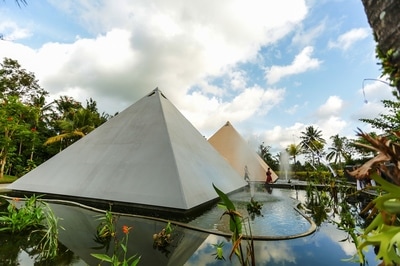 Immerse yourself in the ancient art of sound healing and experience a sense of complete tranquility at the Pyramids of Chi Centre & Cafe. These incredible pyramid structures are built to scale with the Great Pyramid of Giza and offer a unique relaxing and energising experience for all.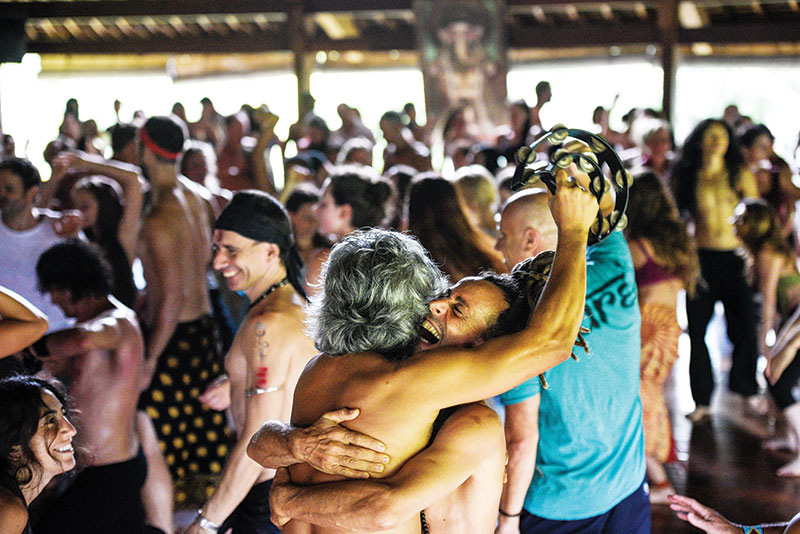 The Yoga Barn's Ecstatic Dance Party
The Yoga Barns Ecstatic Dance Party is NOT to be missed! Come to let go, to release, and allow your body to fill with positive energy. Allow yourself to taste the beautiful freedom of movement, to dance, to breath, to flow.
This is a transformational journey with great music. This event is drug and alcohol free. You can dance alone or flow in union if you so choose.
*This experience is open to all beings, whether you like to dance or not, this environment supports movement, stillness or whatever your body desires. No cameras or phones allowed.
Vital Tantra Coaching with Shiva
Do you want to take your knowledge of Tantra to the next level using various coaching modalities and ideas? Book a session or several with Shiva and explore the possibilities.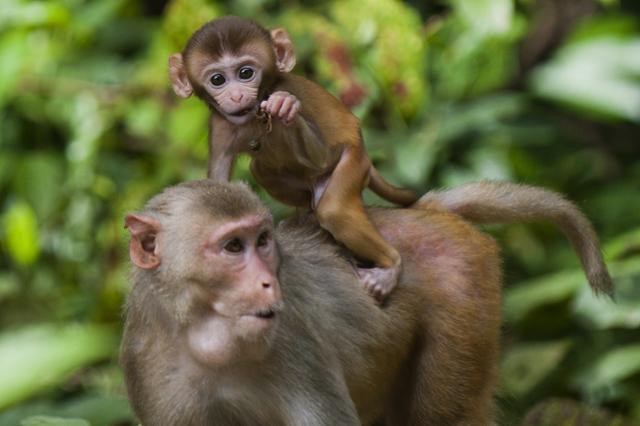 The Ubud Monkey Forest is a beautiful place to go for an afternoon stroll and enjoy the playfulness of these human-like creatures. It lies within the village of Padangtegal, and it is viewed as an important spiritual, economic, educational, and conservation center. There are around 700 monkeys, 186 species of trees and 12.5 hectares of forest!
Once your finished at the park, stroll over to Wamm and have a scrumptious meal!
Kecak Fire & Trance Dance
This colourful fire & trance dance will take your breath away. The costumes are designed with the upmost attention to detail and the dancing and singing journeys you into another realm. It includes a choir of over a hundred men sitting in concentric circles swaying and chanting as the story unfolds.
Take a walk through the famous Ubud Market and down Hanuman Street and find handcrafted jewellery, bags, shoes, statues, beautifully flowy dresses and jumpers, yoga gear, hats, and so much more. You can spend $5 on an adorable pair of pants, or thousands on designer bags & clothes. There is something for all budgets and tastes.
No trip to Bali is complete without the complete indulgence of submersing yourself into a fragrant flower bath and the possibilities to do so in Bali are endless! Some of our favourites are Bali Botanica Day Spa and Karsa for flower baths!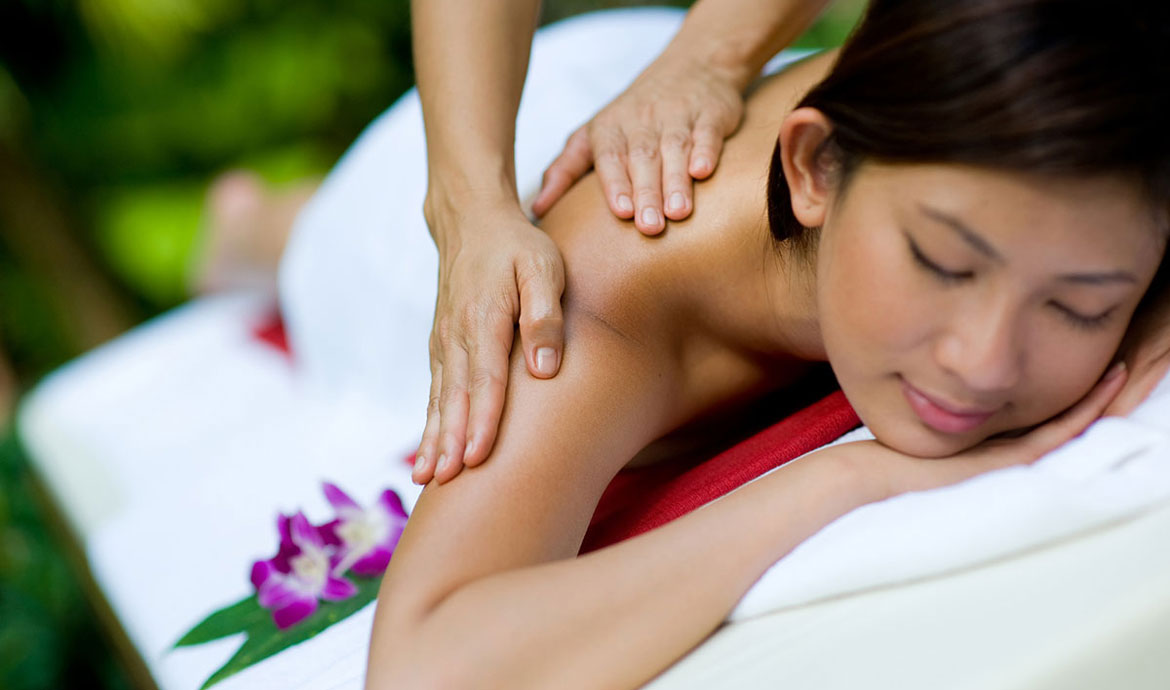 Balinese massage is a full-body, deep-tissue, holistic treatment that uses a combination of gentle stretches, acupressure, reflexology, and aromatherapy to stimulate the flow of blood, oxygen and "qi" within the body to support overall wellbeing and deep relaxation.
Bali is filled with spa's offering various types of treatments and packages to best suit your budget and desires! Some of our favourites include: Radiantly Alive, Yoga Barn and Taksu Spa.
Positioned at the base of the valley mere metres away from the natural splendour of the river flow, Tjampuhan Spa is dedicated to the therapeutic properties of water. Composed of several semi-open treatment pavilions and an extraordinary hot/cold spring water Jacuzzi created within a mythical stone cavern, the spa has sourced a collection of Balinese healing and beauty treatments to alleviate the stresses of modern living. This tranquil setting evokes inner peace and overall wellness simply by re-introducing the basic attributes of Mother Nature and her bounty of herbal and flower essences.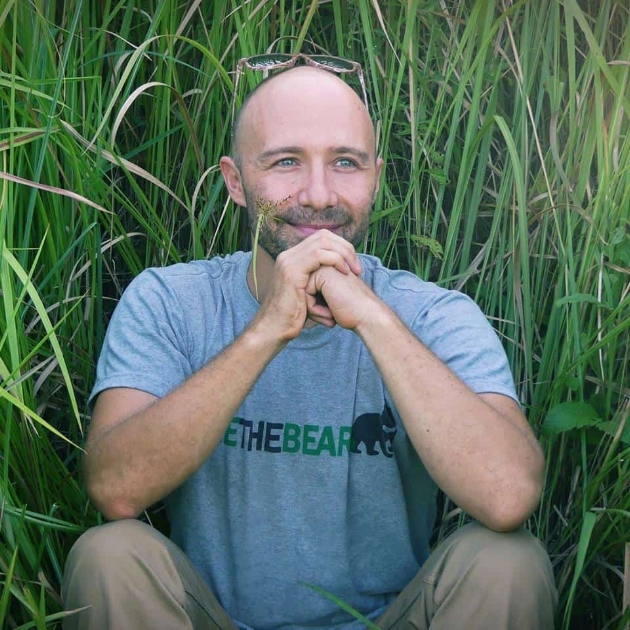 Contact Alex at BookGreener.com & travel in conscious luxury in Bali! alex@bookgreener.com
BookGreener is the invisible hand that propels tourism businesses in solving social and environmental management challenges in their communities.
What is included?
This training includes:
26 Nights Accommodation in our luxurious Balinese Villa

Mouthwatering Gourmet High Vibrational Food. Our meal plan gives you the best of both worlds. Not only will we have healthy delicious meals catered to our yoga family on site, we also give you the opportunity to taste Ubud and all the culinary delights it has to offer. All meals on site are included in the cost of the training. *Please contact us for special dietary requirements.

Internationally recognized Registered Yoga Teacher Yoga Alliance® Certification upon completion

Private Goal Setting & Coaching Session with the Lead Trainer prior to start date

PDF Versions of various sacred yoga texts will be sent to you via email prior to the start of training to get you prepared

Ayurvedic Body Type Quiz

Ennagram Quiz

Water Blessing Ceremony

YiA YOGA Teacher Training Electronic Manual
What is not included?
Flights to Bali

Insurance

Extra additional tourist activities

Additional nights at retreat center

Additional Private Life Coaching Sessions with Kaytee

Private Yoga Asana Sessions with Kaytee

Private Breathwork Sessions
Things to do before you depart...
Make sure your passport is valid for at least 6 months and has two blank pages in it for stamps

Make sure you have checked with the Indonesian Embassy on the appropriate visa procedures for your home country and any visas you may need along the way in your travels to Indonesia. *For example, to travel through the USA, you must have a visa, even for a transit flight. Same goes for European countries for some foreigners

Tell your bank about your international travel plans to avoid account freezes

Send us your emergency contact information
What to bring with you?
Yoga Mat, Yoga Towel, Strap & block and blanket for savasana & Yoga Nidra if you so desire.

Journal & Pen

A printed 4x6 picture of yourself alone

Yoga Attire

All white clothing for graduation ceremony
Prior to Arrival
Because this is an immersion YTT program and our time is precious, we start to prepare our students prior to arrival by offering a free one-on-one Life Coaching Session with Kaytee, the Lead Trainer. During this session she will guide you using Motivational Interviewing Techniques to set your intention for the training and start to support you in exploring your personal philosophy, life vision and goals.
We also have our students submit useful information that starts the self-study process prior to the start date. This ensures we are all able to make the most out of our time together and to go as deep as possible in our personal transformation! *All the materials are available for you at no additional cost.
Please schedule & complete your private one-on-one Life Coaching Session with Kaytee

Please send us your completed:

Ayurvedic Body Type Test

Enneagram Personality Test

16 Personalities Test

Please make sure that you have read the required readings. The suggested & required reading lists are accessible directly on our website.
Arrival to Bali
Important Visa Information
Indonesia offers many nationalities a Free 30-Day Visa upon arrival, but some countries must apply prior at an Indonesian Embassy to to enter the country. Please check with your local embassy to confirm.
If you plan to stay more than 30 days, here are your visa extension options:
Apply for a 60-Day Visa prior to arrival at an Indonesian Embassy. This may be your cheapest option if you have easy access to the embassy as it usually costs around $50 depending on your nationality. With this visa, it can be extended up to four times in Indonesia for small fee with an agency. This is a great option if you plan to spend over 60 days.

Pay for a Visa Upon Arrival that costs $35 USD and do a 30-day extension with an agency that usually costs $80-$100. If you choose this option, you must show up personally one time for your extension at an immigration office. You can also do the extension yourself, but would require several trips to the immigration office, so it is easier to use an agency.

If you are staying over your 30 or 60 day visa, you can pay a daily fee of 300,000 IDR, which is $23 USD per day. You will have to pay this fee at the airport prior to your departure and must be paid in Indonesian Rupiah. There is an atm right near the immigration office at the Denpasar airport. There are no consequences for overstaying your visa, as long as it's less than 60 days total.

Another option is to do a boarder hop. You can fly to a nearby country, such as Malaysia or Singapore and then re-enter Indonesia renewing your free 30 Day Visa.
Lastly, Indonesia requires you to have 2 BLANK PAGES in your passport for entry and your passport must be valid for more than 6 months of the expiration date.
Arrival by airplane
The nearest airport is Ngurah Rai International Airport (DPS) located in Denpasar, around 40 kilometres from Ubud. When booking flights, if you are coming from the USA, there are cheap flights from LAX transferring through China and then on to Bali with China Southern Airlines. For those traveling through Europe, check KLM. I have always found the cheapest flights on Expedia.com, but sometimes airlines have specials directly through their websites, so check both.
Airport Transfers
If you are interested in booking an airport transfer, please contact us and send us your flight details. The cost ranges from $25-$35 depending on the date and time of your arrival.