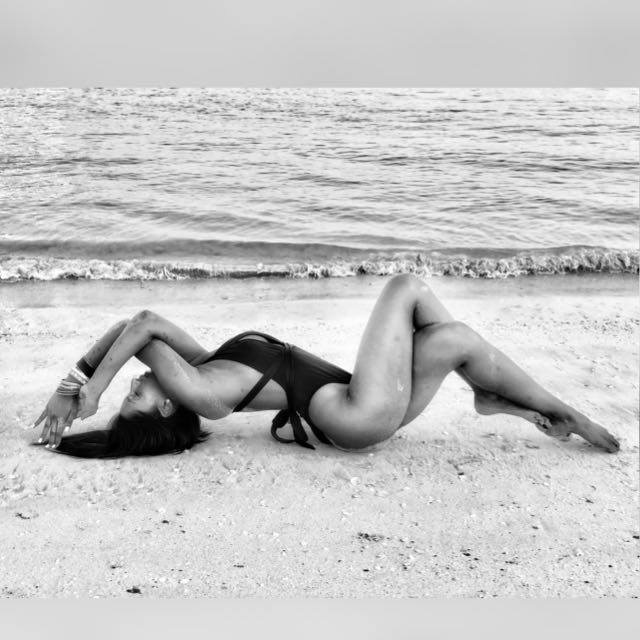 One of the most profound educational and spiritual journeys I have been on. Kaytee is an excellent mentor and after the course I feel component to teach Yoga. I enjoyed class design and having the opportunity to conduct my own classes as well as meditation. I am a much more compassionate person with a deeper understanding of others. I feel grateful and enriched with vast knowledge and experience, making me a better rounded individual. This Yoga journey changed my outlook on life. I have such a deep understanding of myself, self love and compassion for others. I really feel competent as a teacher and am grateful for the amazing journey. Yia Yoga will always have a special place in my heart. Amazing, enriching, life changing experience that I recommend everyone does once in their lifetime.
@mishybabe
It was one of the best experiences in my life, it was life-changing and transforming and I'm so happy that I met Kaytee and that we could take this journey together. I have changed completely. I discovered my spiritual side, I started to forgive and love myself to the fullest. I started to live more in the present moment, I realized that I'm perfect the way I am and that everything is exactly as it should be.
@_carolineyoga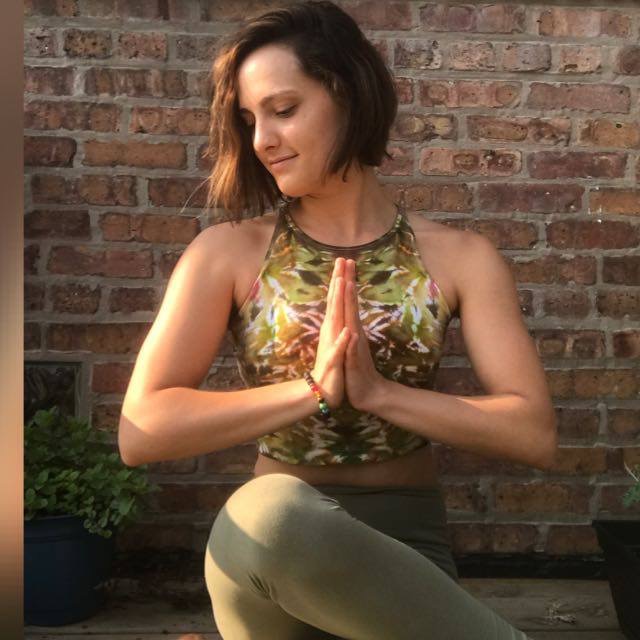 Kaytee allowed us to focus deeper on the areas where we had more interest, for example, yoga adjustments and energy centers. She also created a wonderful space for us to all open up and share a truly meaningful experience with people we had just met. I feel that I am more accepting of myself and others. I am more honest and open as a person. I believe in myself and my ability to lead others in their practice. Kaytee does a phenomenal job of creating a loving, judgement-free, and honest environment for the students. From day one she makes you feel welcome and safe. Her dialogue and ability to interact with the students and the materials nuture the spiritual change that many seek through yoga and yoga teacher training. She encourages each student to explore themselves and their personal relationship with yoga, while maintaining a strong sense of both individual and collective identity. She values honesty, openness, unity, and empathy on such a deep level, that you will no doubt feel like you are exactly where you need to be :)
@jaguar.jypsy
Kaytee brought out the best in all of us. While each trainee was very different, we used this to design and develop our own unique classes and styles, which she encouraged. I feel like my life is forever changed and I have connected with my spiritual self on a higher level. I feel I have a deep understanding of who I am and why I am an asset to the yoga community. I love myself more, and in turn can now help others see the light within themselves.
@personal_spaceship
Patricia Quinones Sanchez
1.What did you enjoy the most about your Yoga Teacher Training experience with YiA YOGA?
What I enjoyed the most about my teacher training experience was the community, safe space, and yoga family that was created during the time of our training. It was amazing how through the power of yoga we all became so incredibly connected while learning so much about ourselves and our bodies using the practice of yoga.
2. What do you feel could be improved to make the training more effective?
I believe that for the time we had we covered just about everything that needed to be covered for a 200 hour training. Our lead trainer Kaytee made sure to fulfill any and all requests made by the students while encompassing every single topic that we might've asked for. Overall the training was an amazing, life changing experience and I wish it would've lasted a bit more.
3. How do you feel you have changed as an individual as a result of this training?
My self love is an at all time high. The love I feel for myself, my peers, and the world is radiating all throughout me and I have an incredibly strong belief that it is being shared with every single person I interact with. I have so much knowledge of how my body works and how we store and use and transmit energy and it is all thanks to everything that I learned during the journey of my training and for this I am incredibly and forever grateful.
I highly recommend YiaYoga Teacher training as it will provide you with all the necessary tools not only to become and amazing and well-rounded yoga teacher, but also to become the best version of yourself so that you can take this practice of self appreciation, self-care, mindfulness and awareness and share it with your future students.
@peaurora
Training with Kaytee empowered me in so many ways! It's not only about the yoga, it's about speaking your truth everyday and living the life you have always dreamt of. Thank you! I see clearly where I am going with my yoga journey and I feel ready to share my love for yoga with the world. Plus, I found amazing friends to share this journey with and to create a global community. Thank you! I know I took the right training, with the right people, in the right place and time. @ele.enelrightvibe
1. What did you enjoy the most about your Yoga Teacher Training experience with YiA YOGA?
I literally felt an insane connection from the first day to each and every one of the other people taking this training, this could not have happened if Kaytee had not provided us from day one the safe space to be open and vulnerable.
2. What do you feel could be improved to make the training more effective?
Overall,I feel everything was perfectly set to learn and take advantage of the immersion program. I am truly so grateful.
3. How do you feel you have changed as an individual as a result of this training?
I feel like a completely different person, I feel reborn. I want to empower everyone around me to go on this path to mindfulness even if it is starting with five minutes on the mat. I feel so much more in tune with what I really feel and what my body wants from me. I thank Yia Yoga and everybody who went to this training.
I am truly honored to have taken this training with the beautiful Kaytee, she provided the perfect space and awareness to fully immerse in this with the most passion and honest intentions.
@aureadelmar