Infinite Presences Presents Transformational Breath® Seminar A Personal Transformation Program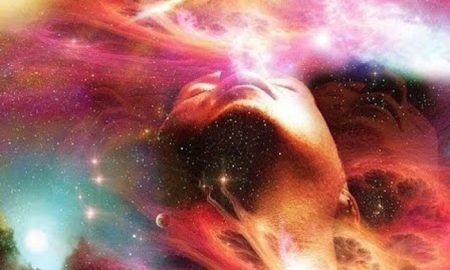 Change your breath, change your life!
July 28th to August 2nd, 2019
Cost: $1,500 for training
Private Villa $499, Private Room in Shared Villa $199, Shared Room in Shared Villa $99
Location: Boquete, Panama
YiA Yoga International School of Yoga & Personal Transformation
Join us to discover how your breath is the key to personal empowerment!
We are excited that you are ready to empower yourself. Empower yourself to use your most integrative tool – your own breath – to transform suffering to peace, grief to joy, effort to play, and doing to being. To name a few! Free yourself from limiting thought and behavior patterns. Let go of labels and judgements that hinder you. Come experience a thriving global community of people committed to conscious relationships and living joyful fulfilling lives. Join us for The Transformational Breath® Seminar - a 6-day Personal Transformation Program. Learn why how you breathe is how you live, and how simply changing your breathing pattern will change your life.
This program promotes powerful personal transformation of the physical, mental/emotional, and spiritual aspects. Amazing shifts in health, awareness and well-being are experienced using the breath and other powerful modalities. At the end of the training you will be able to give yourself full Transformational Breath® sessions and continue with your process individually.
We affirm that this program will inspire some of the most profound and exciting experiences of your life, as it has done for so many. During the course of the Seminar, we will have ten full Transformational Breath® sessions and other supporting breath practices. We will explore Byron Katie's work with freedom from judgments. We will also use and learn more about sound healing, soul communication, guided meditation, meditational movement, body mapping and many more exciting adventures. We will experience water and mirror breathing sessions in the final days of the Seminar. You will soon find your world filled with more inner peace, balance, clarity and joy.
This program is led by Senior Trainers Kathleen Strong and Paul Radunz.
"Kathleen and Paul share their hearts freely and have demonstrated superior skills and Presence in their lives and work with Transformational Breath®. I am honored they are part of this work we share." - Judith Kravitz, Founder of Transformational Breath®
Please contact us to reserve your space or if you have any questions or would like our support in any way, please contact us.
Space is limited! Don't miss out on this amazing opportunity in Panama! Contact us today to hold your space.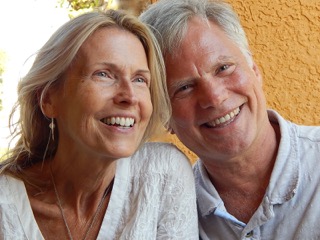 THIS POWERFUL, LIFE CHANGING SEMINAR and RETREAT includes:
DAILY BREATHING SESSIONS

TONING & SOUND HEALING

BREATH AND MOVEMENT

BYRON KATIE'S "THE WORK"

FOUNTAIN OF YOUTH POSTURES

BREATHING ANALYSIS

ABUNDANCE PROGRAM

DYADIC SOUL COMMUNICATION

FOR- GIVENESS EXERCISE

FOCUSING, ENTRAINMENT, & UNVEILING EXERCISES

WATER BREATHING

FUN BREAK STATES

ADVANCED BREATHS TO ACCESS HIGHER STATES OF CONSCIOUSNESS

MANUAL & JOURNAL INCLUDED
.. Plus Much More!
Breathwork Fact List
Our breathwork has been endorsed by well known integrative medicine experts such as Deepak Chopra MD and Christiane Northrup MD.
It is different than other forms of integrative breathwork or Yogic Pranayama.
Utilizes a full relaxed breath that originates in the lower abdomen and repeats the inhalation and exhalation without pausing.
Incorporates personal intentions and spiritual practices acceptable to all.
Integrates other healing modalities such as toning, hands-on, and somatic integration.
Includes a Breath Analysis that correlates with personal issues in life.
Can be practiced alone after a few facilitated sessions.
Founder Judith Kravitz on Transformational Breath…
Retreat Investment
$1,500 Regular Course Tuition
$1,350 Early Bird Course Tuition *if paid by April 2nd, 2019
This investment is worth every penny. You deserve this time for yourself to transform deeper into your authentic nature and self. The best gift we can give to ourself and others is doing the work so we can be in a space of awareness, love, joy and bliss.
Retreat Schedule
(Sunday) 06:30pm - 09:30pm
(Monday) 09:00am - 07:00pm
(Tuesday) 09:00am - 07:00pm
(Wednesday) 09:00am - 07:00pm
(Thursday) 09:00am - 10:00pm
(Friday) 09:00am - 03:00pm
Optional On-site Lodging
Private Villa with private bathroom $499
Private Room in shared villa with a shared bathroom $199
Shared Twin/Double in shared villa with a shared bathroom $99
Retreat Language
Classes will be taught in English and Spanish translation is available on request.
Additional Training
This is the first step to becoming a Certified Transformational Breath® Facilitator. Once this training is completed many other trainings are offered to support you in your journey into the breath.
For a complete list of trainings, please visit http://www.transformationalbreath.com